Have you picked your pumpkin from the patch yet? If not, it's time to start thinking about your pumpkin selections because the spooky season is upon us, which means jack-o-lanterns will soon abound! And if your thoughts fall in line with ours, then you're going to carve your pumpkin with a cat pattern!
Oh, but the world of cats is vast and varied, so what kind of cat will you carve? A scary, spooky cat with spiky fur? Or a sweet and cute kitty face that makes trick-or-treaters swoon with delight? Will you go simple or pull out all the carving tools to create a gourd masterpiece? Let us help you decide with a slew of cat pumpkin carving patterns!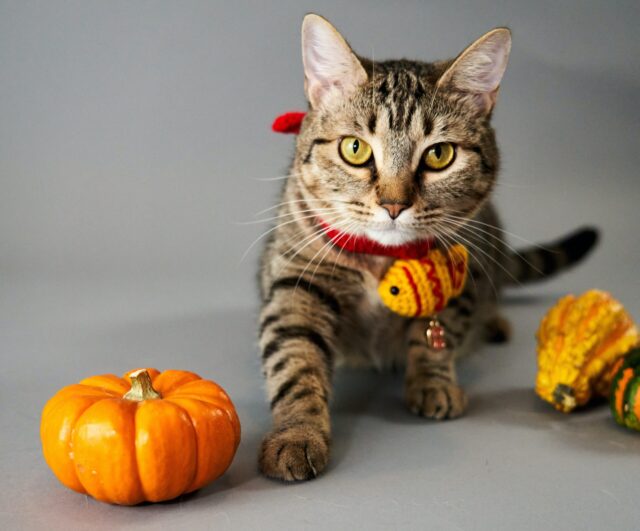 Tips for Choosing the Purrfect Pumpkin for Carving
But before you go a pumpkin-picking, there are some factors to consider when finding the perfect one. To help you out, USA Today offers these tips for choosing the perfect pumpkin for carving:
Choose a jack-o-lantern type of pumpkin with thinner walls and a strong stem
Look for smooth sides and shallow ridges for easier pattern application and carving
Avoid loose stems, as this can be a sign of decay
Bottoms should be smooth and firm with no mush
Ensure there are no squishy spots anywhere on the pumpkin
Knock on the pumpkin and listen for a hollow thump
And once you've got your purrfect pumpkin, here are some options in pumpkin carving patterns that feature felines!
Cat Patterns for Pumpkin Carving
Here's a kitty doing chores! Download the pattern from The Pumpkin Lady, and while there, donate to rescue kitties.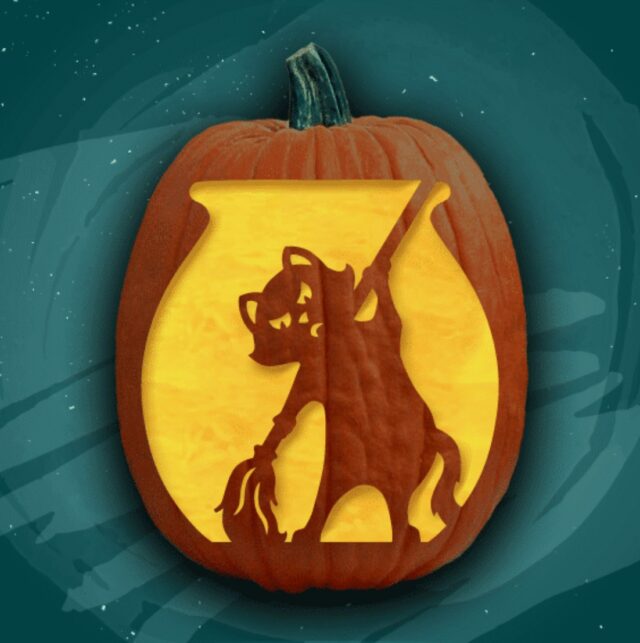 With examples that range from simple to quite hard, Catster offers these 13 Cat Pumpkin-Carving Ideas for Halloween. While they aren't downloadable templates, they can inspire the creation of your feline design. And to help you get even more into the Halloween vibe, these are Just Some Cute Cats Chilling With Pumpkins For The Spooky Season to help you feel the spirit!
Check out The Vintage Kitty for this beautiful cat skeleton template and instructions.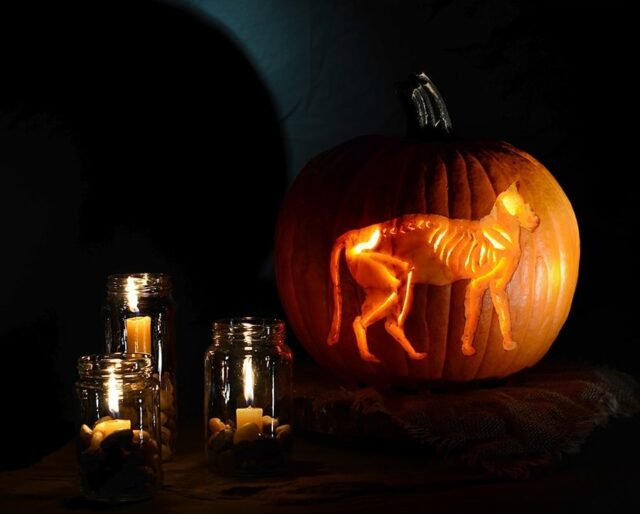 ArtsyPrettyPlants brings you 67 Cute Cat Pumpkin Carving Patterns (For Free!). That's a lot of pumpkin cats!
If you want to keep it simple, try this Easy Cat and Moon Pumpkin Carving Template from HGTV.com.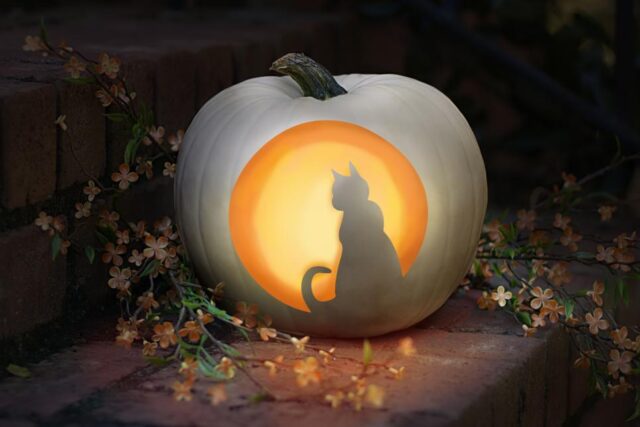 The Clipart Library offers nearly fifty cat silhouette pumpkin patterns you can scroll. Mom.Wife. Busy Life also provides quite a catalog of cat stencils for you to peruse. And here's another cute design of a yowling cat from The Pumpkin Lady. For more adorable cats, check out her Cats and Witches page.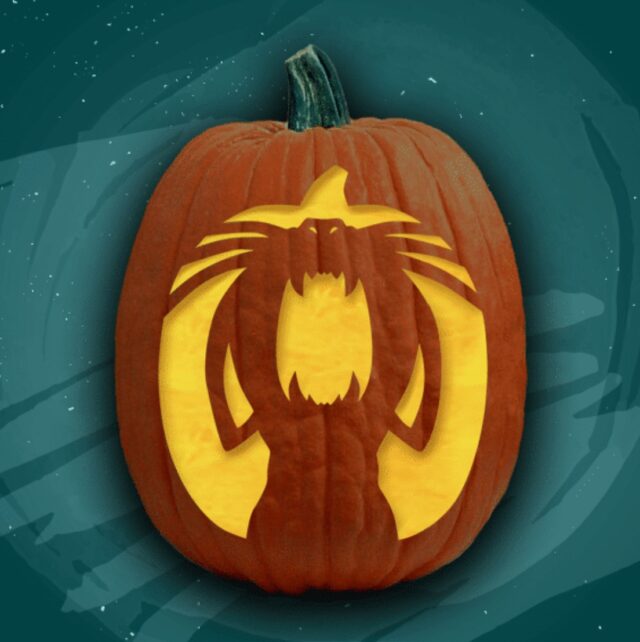 If you're a carving master, give one of these 14 Free Cat Face Pumpkin Carving Stencils of Your Favorite Breeds a try. Your cat will love it if you can capture their likeness in shades of orange!
And for a small price, you can also buy digital cat-themed pumpkin templates from trusted online stores like Etsy. But however you find your stencil, once you've finished with your pumpkin project, your cat has another idea for celebrating the autumn season with you. Check out these 9 Fall-Inspired Homemade Cat Treats Your Feline Will Love To Eat.
So, what kind of kitty will you carve? We can't wait to see what you choose, so share a snap of your cat jack-o-lantern with us when your masterpiece is complete!